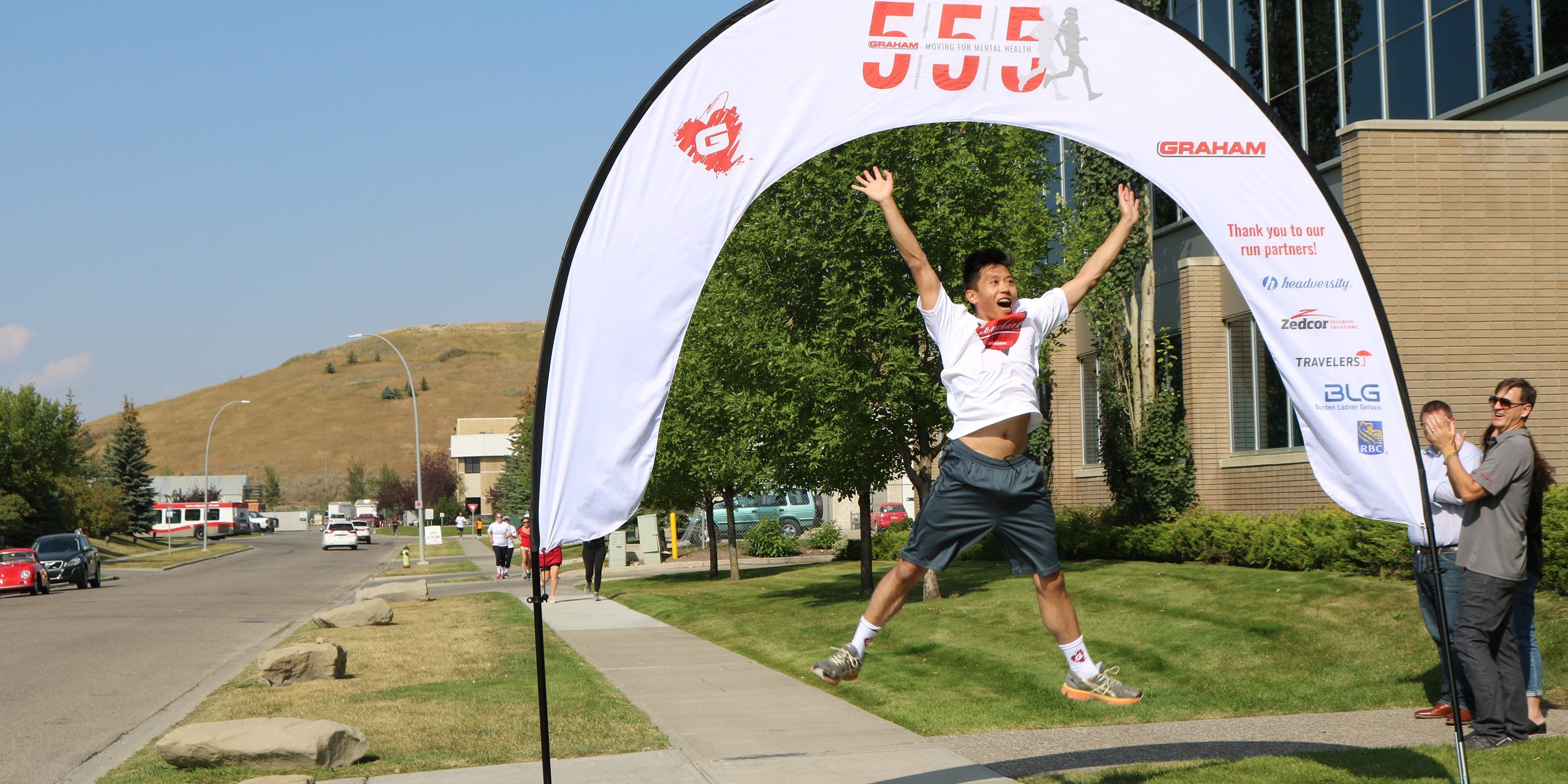 **Following the publication of this article, the official total of funds raised from this event was $300,000.**
Thank you to everyone who supported Graham's 5/5/5 Moving For Mental Health challenge. With support from our employees, vendors, partners, clients and community we raised more than $280,000 for mental health! A big round of applause to you – that's incredible! Andy Trewick, President and CEO ran five kms in five cities over five days, and you supported him every step of the way.
All funds raised will go towards the Canadian Mental Health Association and National Alliance on Mental Illness – specifically to youth and adolescents as they are the most negatively impacted groups with mental illness.
Thank you to everyone for supporting this cause. Together, we've touched the lives of so many children and youth ensuring they get the mental health support they need, when they need it.