To show our continued support for healthcare in our communities, we were excited to sponsor two radiothons again this year! One in support of the Royal University Hospital (RUH) in Saskatoon and the other in support of the Stollery Children's Hospital in Edmonton. 
RUH Radiothon
For the fourth consecutive year, we partnered with the Royal University Hospital (RUH) Foundation hosting a radiothon fundraising campaign, Operation New O.R., to raise funds for Saskatoon's busiest hospital. On January 26, we were proud to have Grant Grenier, Business Development Manager in Saskatoon help co-host the morning show on 92.9 The Bull to raise awareness for this campaign and encourage people to donate. We also had four employee volunteers help answer phones during the radiothon.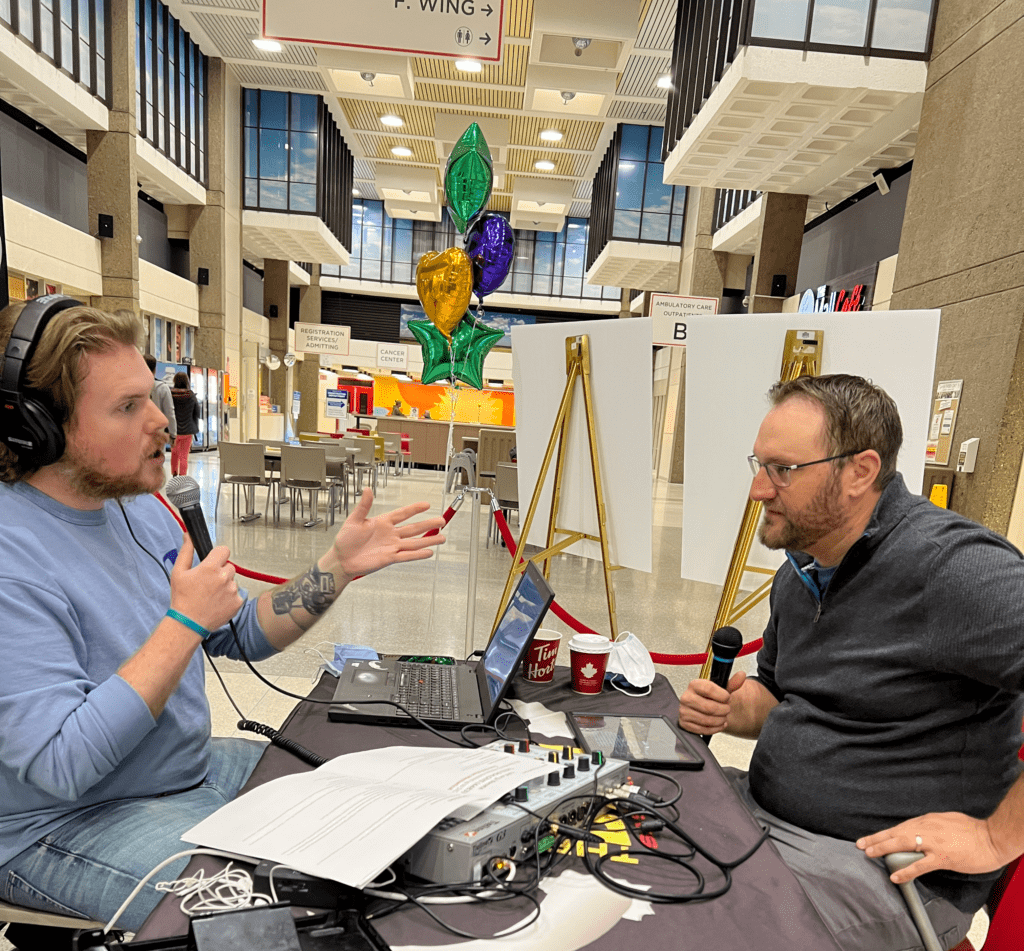 Including Graham's $10,000 donation, the radiothon campaign raised over $240,000 for the RUH Foundation. These funds will help transform surgical care for Saskatchewan patients, propelling their provincial hospital to the forefront of surgical excellence in North America. The funds will bring new technology equipment such as lighting, robotics and Artificial Intelligence that will create a reimagined, state-of-the-art environment to deliver superior surgical experiences and improve patient outcomes. 
Stollery Children's Hospital Radiothon
For the second consecutive year, we also partnered with the Stollery Children's Hospital Foundation to host their 23rd annual radiothon to raise funds for equipment, research and programs to provide the most advanced treatments for child- health issues. On January 27, Travis Gilson, District Manager in Edmonton helped co-host the radio show on 103.9 CISN Country to bring awareness and raise donations for the cause. Four employee volunteers also joined Travis to answer phones – some even stayed past their scheduled shift to continue to help!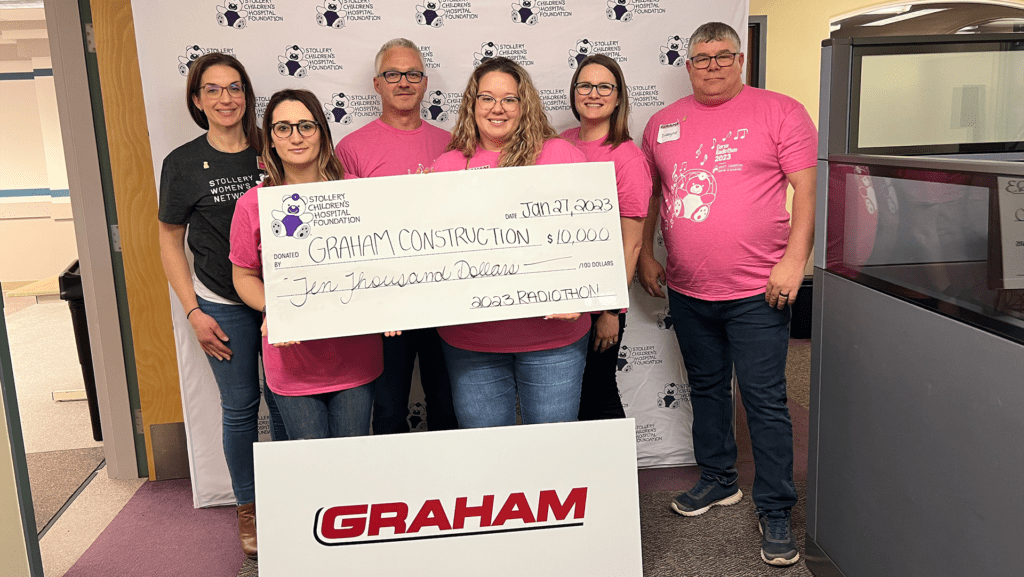 In total, the radiothon raised more than $1.8 million for the Stollery Children's Hospital – including Graham's $10,000 donation – which will go towards the Hospital's priority areas: pediatric heart surgery and transplant equipment, a major organ transplantation centre and neonatal intensive and intermediate care programs. 
Over the past four years, we've donated more than $60,000 to hospitals in our communities.