Digital Construction & Delivery
Project Financing &
Alternative Delivery Models
Pre-Construction &
Early Contractor Involvement
Self-Perform Capabilities
Maintenance & Turnarounds
Retrofits, Modernizations,
Renovations & Improvements
Digital Construction & Delivery
Building Information Modeling & Virtual Design and Construction (BIM/VDC) are powerful digital technologies delivering innovative solutions, enhanced collaboration and better project outcomes.
Graham's BIM/VDC specialists are recognized industry leaders. And our project teams utilize these sophisticated tools extensively in order to fully visualize a project before commencing construction.
BIM/VDC generates a virtual 'digital twin' of the project, providing invaluable data and insights while optimizing collaboration and coordination between project teams to more precisely estimate, plan, design and execute. The higher degree of cross-discipline engagement accelerates processes, reduces waste, streamlines revisions and provides smarter solutions to complex construction challenges.
We utilize and provide a complete spectrum of digital pre-construction and building information technologies including:
Pre-Construction Services:
3D Site Logistics and Phasing
Model based Quantity Take-off
Virtual Mockups
4D Scheduling and Planning
Existing condition 3D Scanning
Design Assist Services:
Model based clash detection and coordination
4D Scheduling and planning
Consultant and Subtrade Modeling
Model Federation and Publishing
Construction Execution:
Model based constructability clash detection and coordination
Model based Facilities Management
As-Built Modeling
Model based QA/QC
360 Photography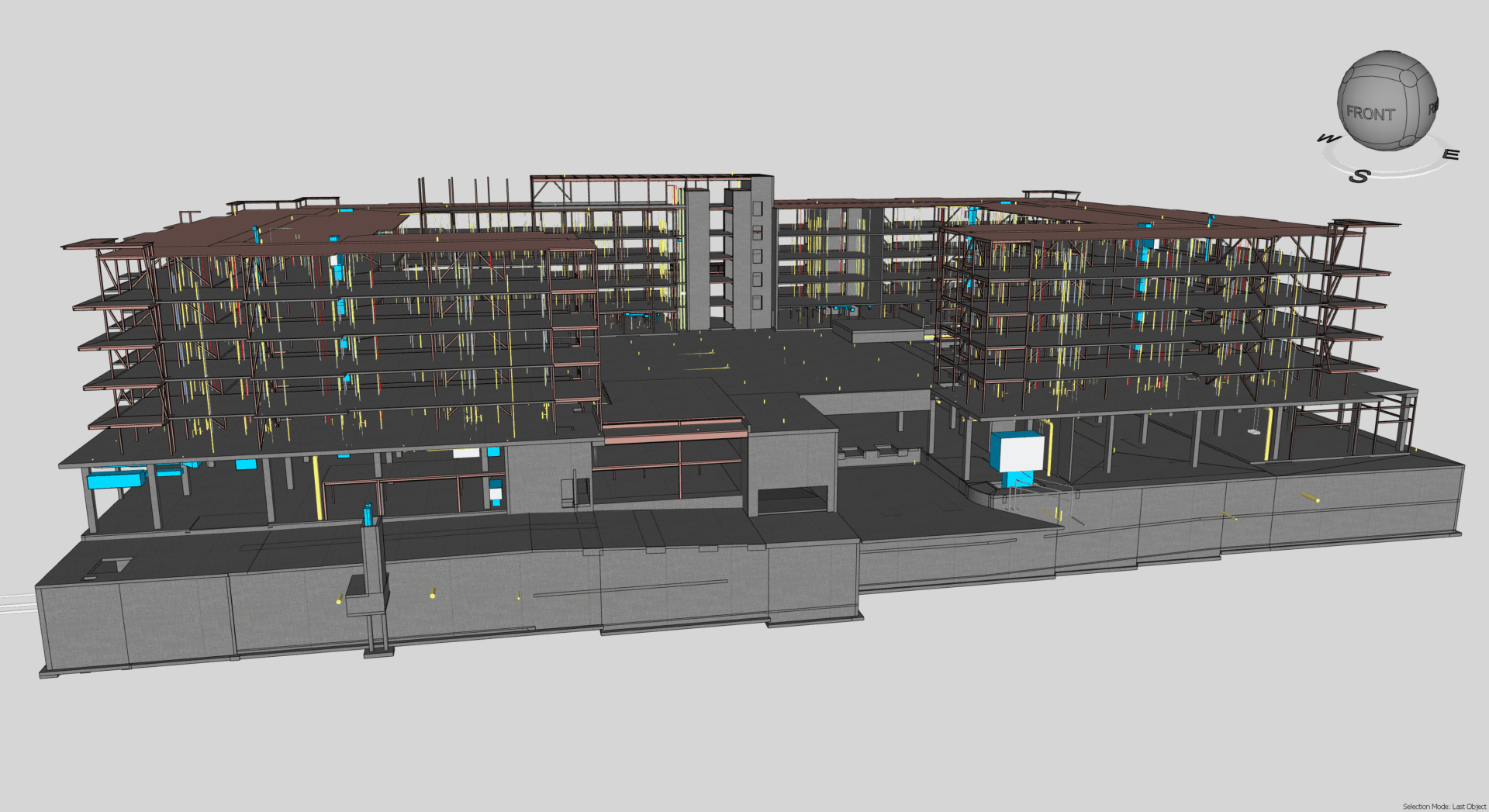 Digital Construction Projects