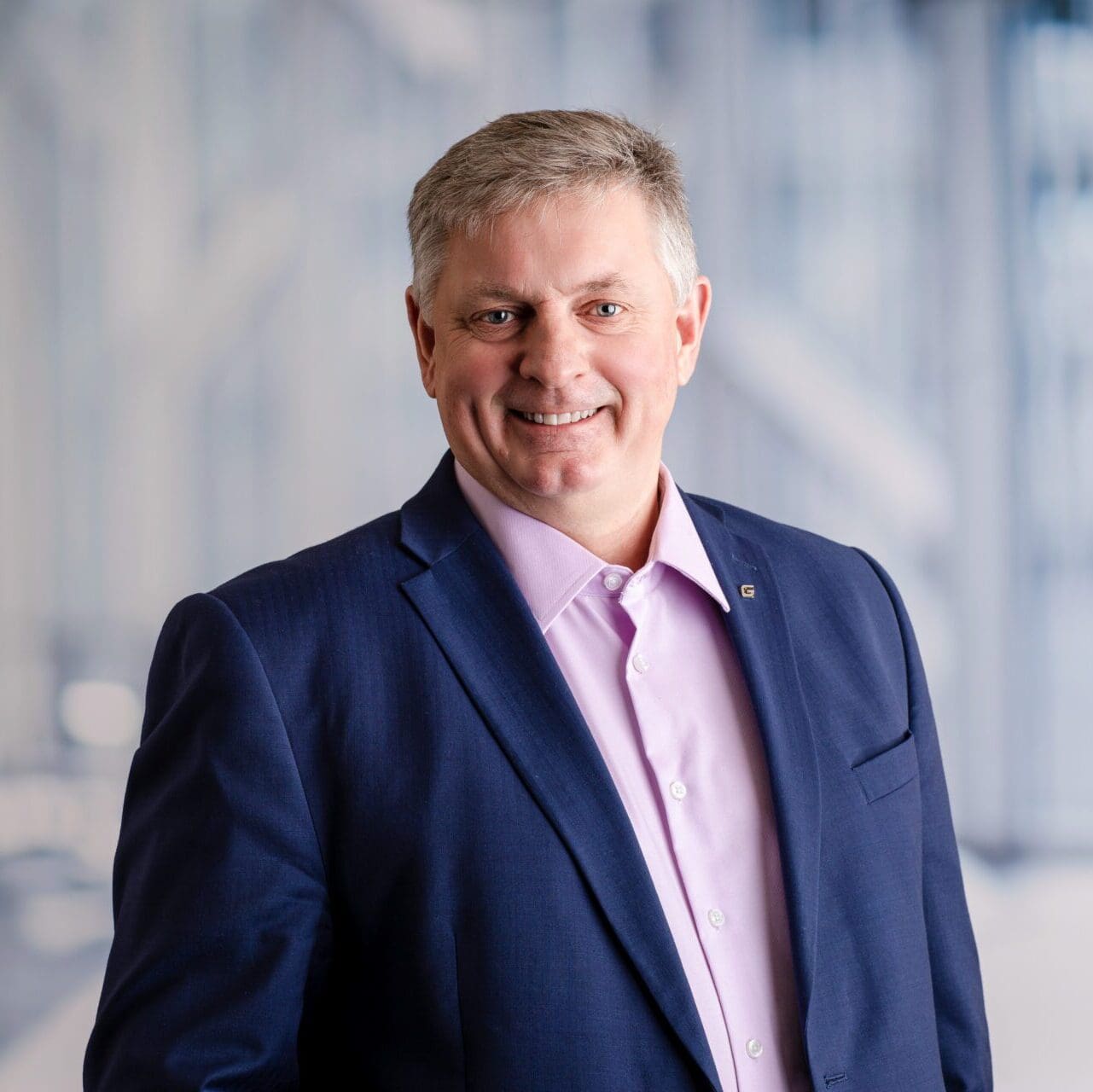 Andy Trewick
President & Chief Executive Officer
"Construction is all about people, at Graham there are great opportunities for people to develop and maximize to their full potential in a construction company that they truly can have ownership in."
View Bio
An internationally experienced civil engineer with over 30 years of experience in project management and managing contracting businesses over three continents, Andy has a proven track record overseeing the delivery of projects to time, quality and budget across the full spectrum of contract and delivery models. He's been the catalyst behind major infrastructure business expansions, restructurings, acquisitions, and integrations. Since joining Graham in 2015, he has enhanced our Infrastructure procurement and work-winning approaches while successfully building the Operational leadership team structure. Promoted to COO in 2019, Andy quickly ascended to the role of CEO. He holds a Bachelor of Science Degree with a concentration in Civil Engineering from Aston University in Birmingham, England.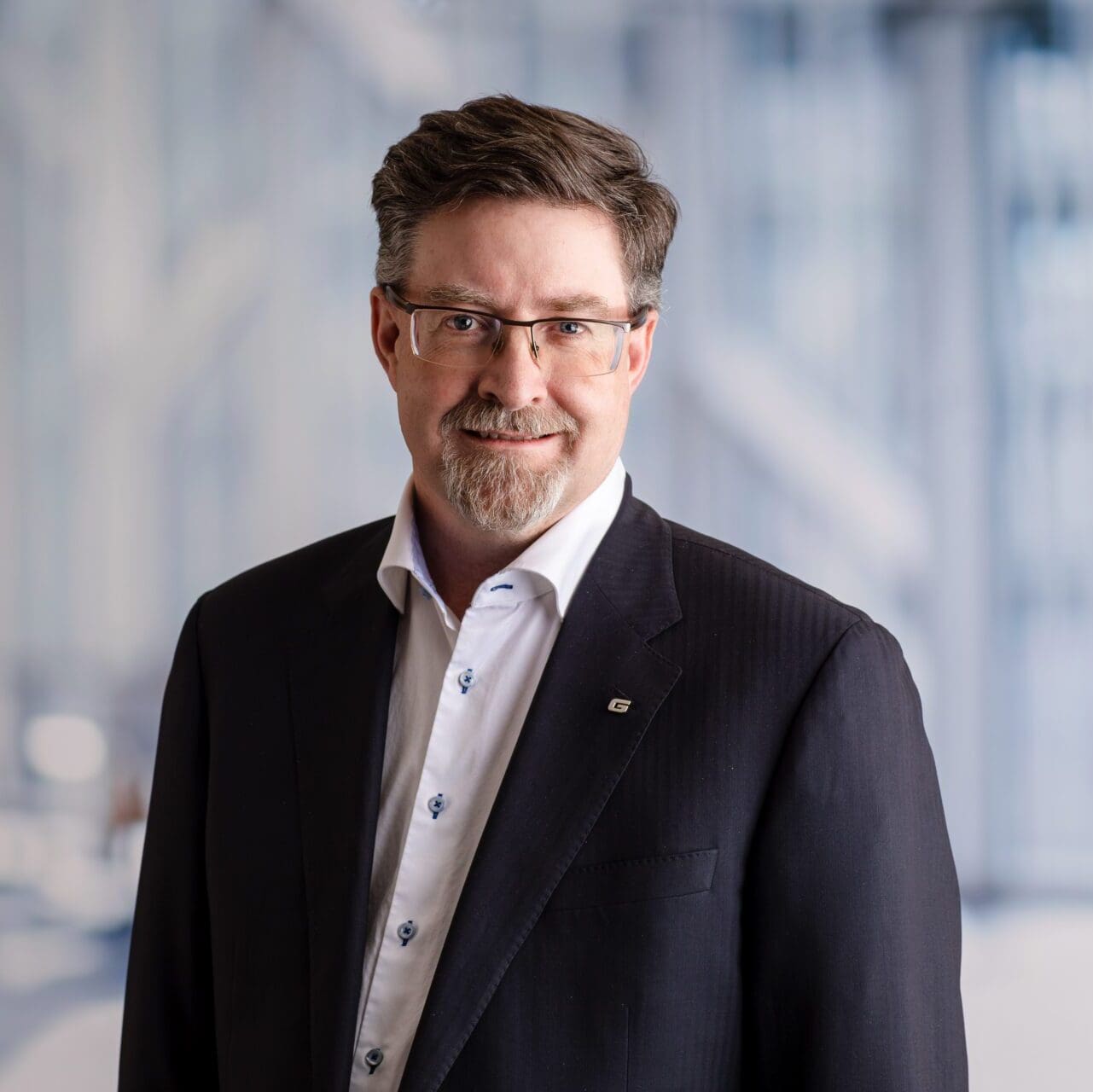 Tim Heavenor
Chief Financial Officer & Executive Vice President, Development
"Our teams have the expertise to plan, design, build, maintain and finance infrastructure and major facilities. Our people take responsibility so that our clients receive a reliable solution."
View Bio
Tim brings nearly 30 years of experience in major project development, team building, strategic planning, private equity, business development and corporate finance to his role as CFO. He has been Executive Vice President, Finance and Chief Financial Officer since 2014, prior to which he was Senior Vice-President, Development and Strategic Investing and President of Graham subsidiary, Gracorp. Before joining Graham, Tim was instrumental in leading a private investment company, Manvest Inc., to top-quartile returns for over straight 10-years. With his extensive investment and commercial banking experience, Tim has chaired numerous private company boards and served on audit and compensation committees.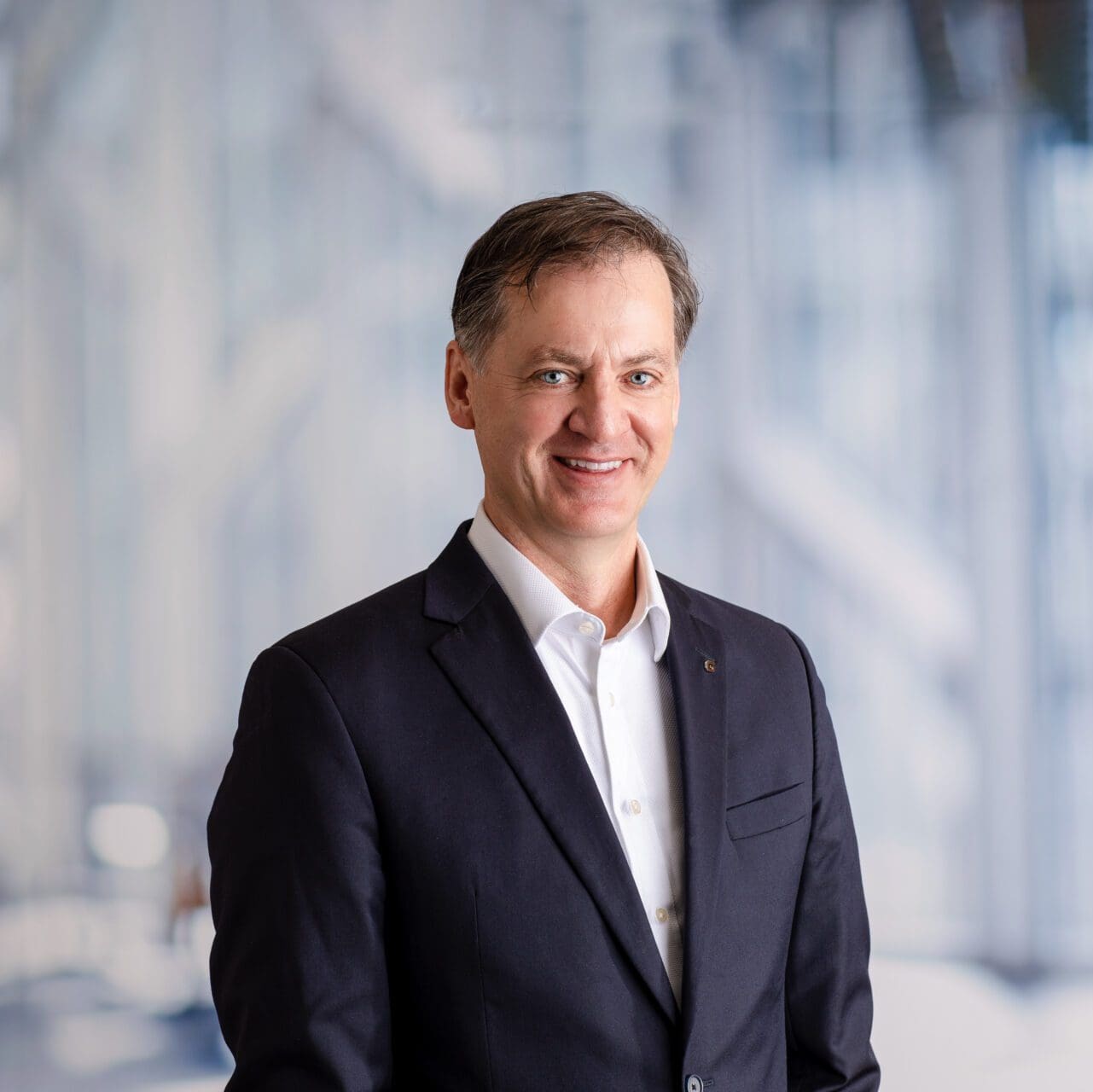 Tony Clark
Chief Legal & Risk Officer
"Values that uphold our high standard of corporate governance and ethics. We safeguard our employees, clients and partners by conducting our business openly, honestly and safely."
View Bio
Tony oversees a range of services including risk management, legal, communications, supply chain management, ethics and compliance, and corporate secretarial. He is also chair of Graham's Enterprise Risk Management Committee and Secretary to Graham's Board of Trustees. Tony joined Graham in 2008 serving initially as General Counsel. Prior to this, he was Counsel to an international engineering, project management and construction firm. Tony holds a Bachelor of Arts degree from the University of Calgary and a Bachelor of Laws degree from the University of Alberta.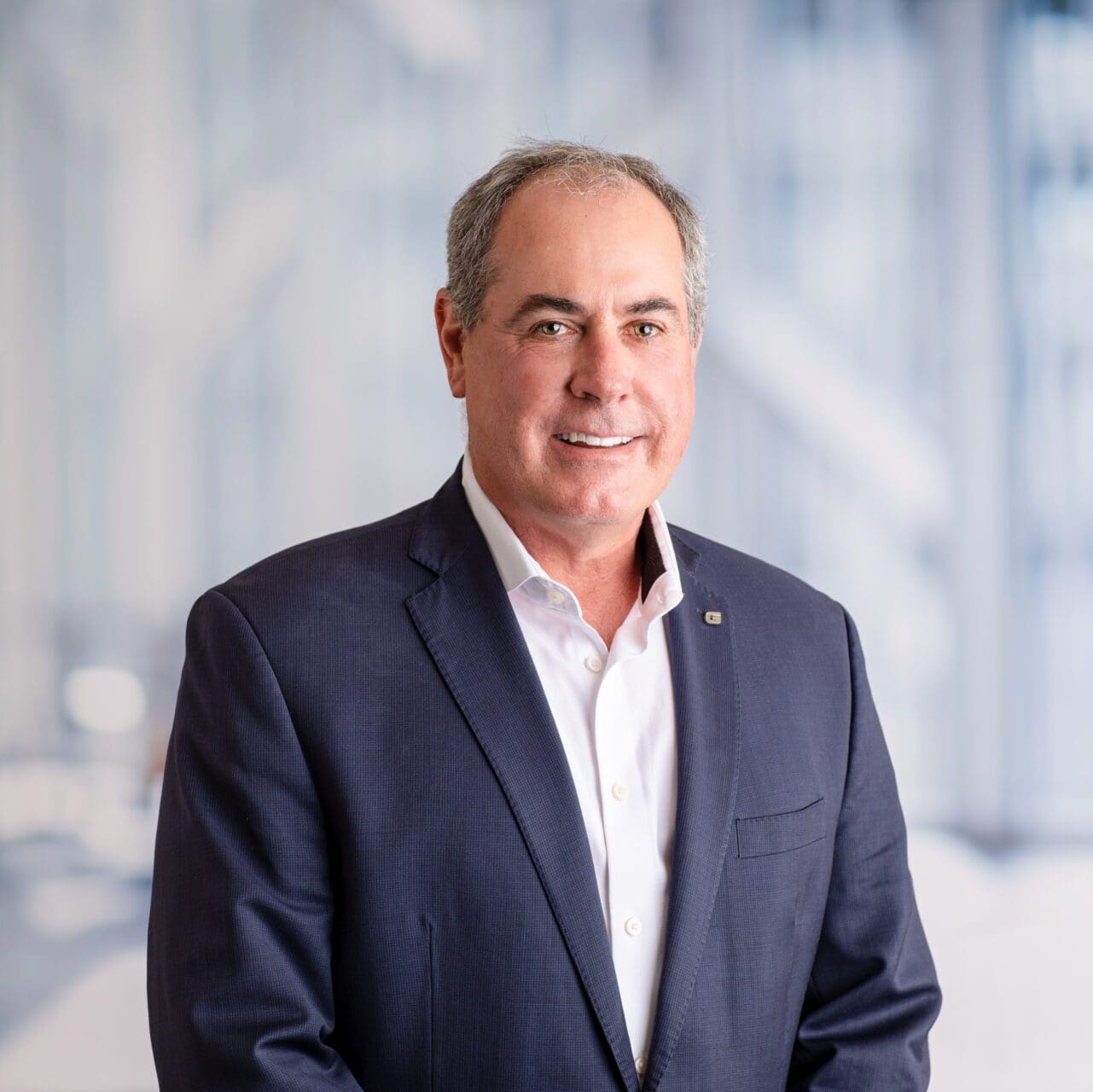 Colin Aitken
Executive Vice President, Buildings
"At Graham, our employees, clients and subcontractors are all part of our team. When you put together talented people who have lofty but common goals, you're bound to be successful."
View Bio
Colin brings over 35 years of broad experience in the construction industry. His career began as a surveyor and site engineer on municipal and land development projects for a consultant engineering firm. After earning his engineering degree, Colin's strong interest in the construction of large-scale building projects drew him to this aspect of the industry. His first 15 years provided invaluable experience in Field Supervision, Project Management and Estimating on retail, hospitality, office, multi-family, and institutional projects across Canada. Since then Colin has progressed steadily through the ranks of Operations Management, overseeing the successful delivery of nearly $600 million of construction services annually in Alberta, British Columbia and the United States.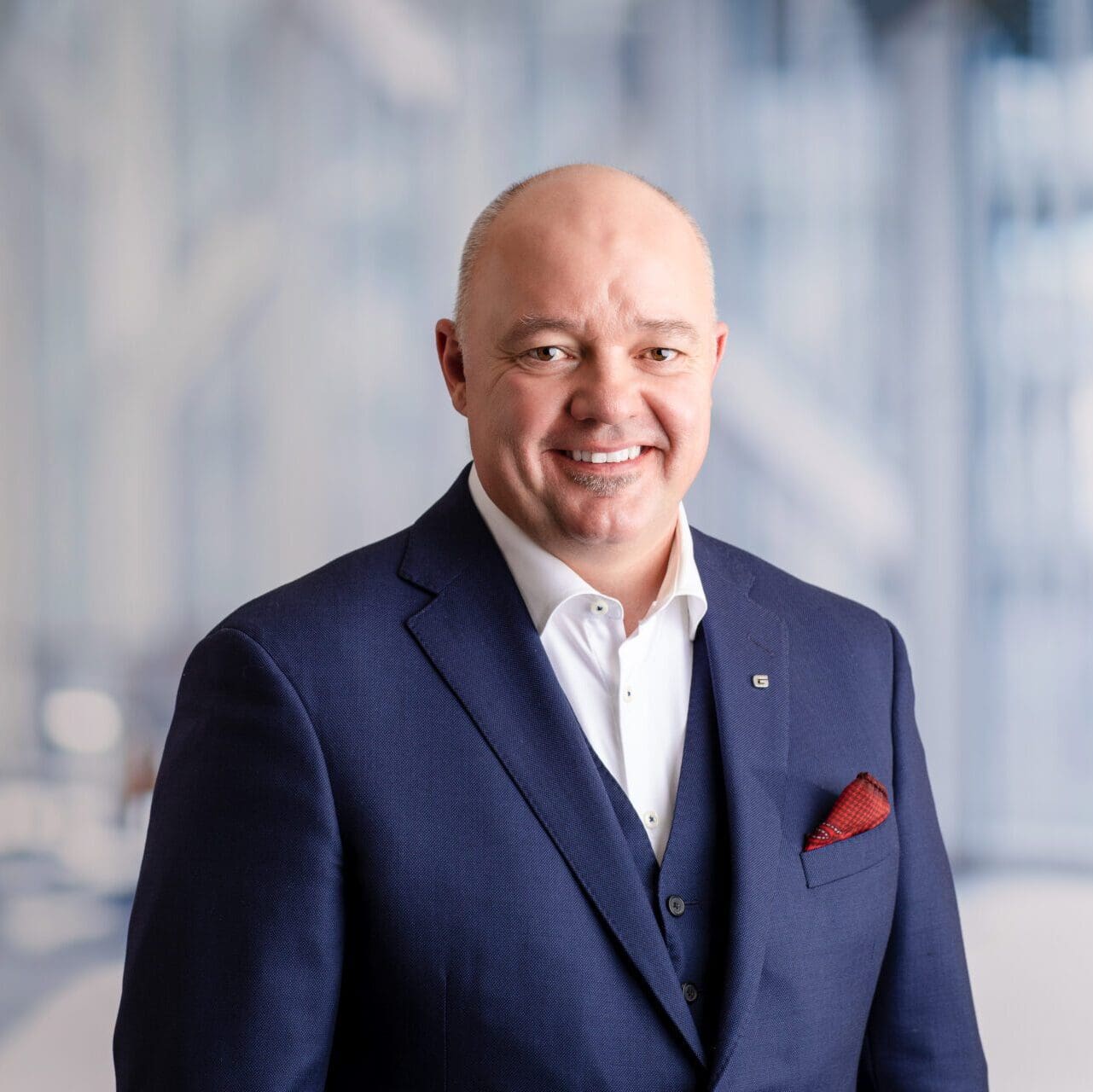 Cecil Dawe
Executive Vice President, Industrial
"We prioritize the health and safety of our people and the protection of the environment to deliver projects in the safest, most responsible manner."
View Bio
Cecil has over 20 years of experience with Graham, holding increasingly progressive roles throughout his tenure. He began his career as a Civil Engineer before advancing to the management of large capital projects, to his current role. His leadership and market expertise have accelerated the growth and diversification of Graham's Industrial division. He also provides leadership to Graham's Indigenous Relations corporate service, helping develop processes and procedures for engaging with Indigenous partners. With a Bachelor of Science in Civil Engineering from the University of Saskatchewan, Cecil has also completed executive training at Kellogg School of Management at Northwestern University.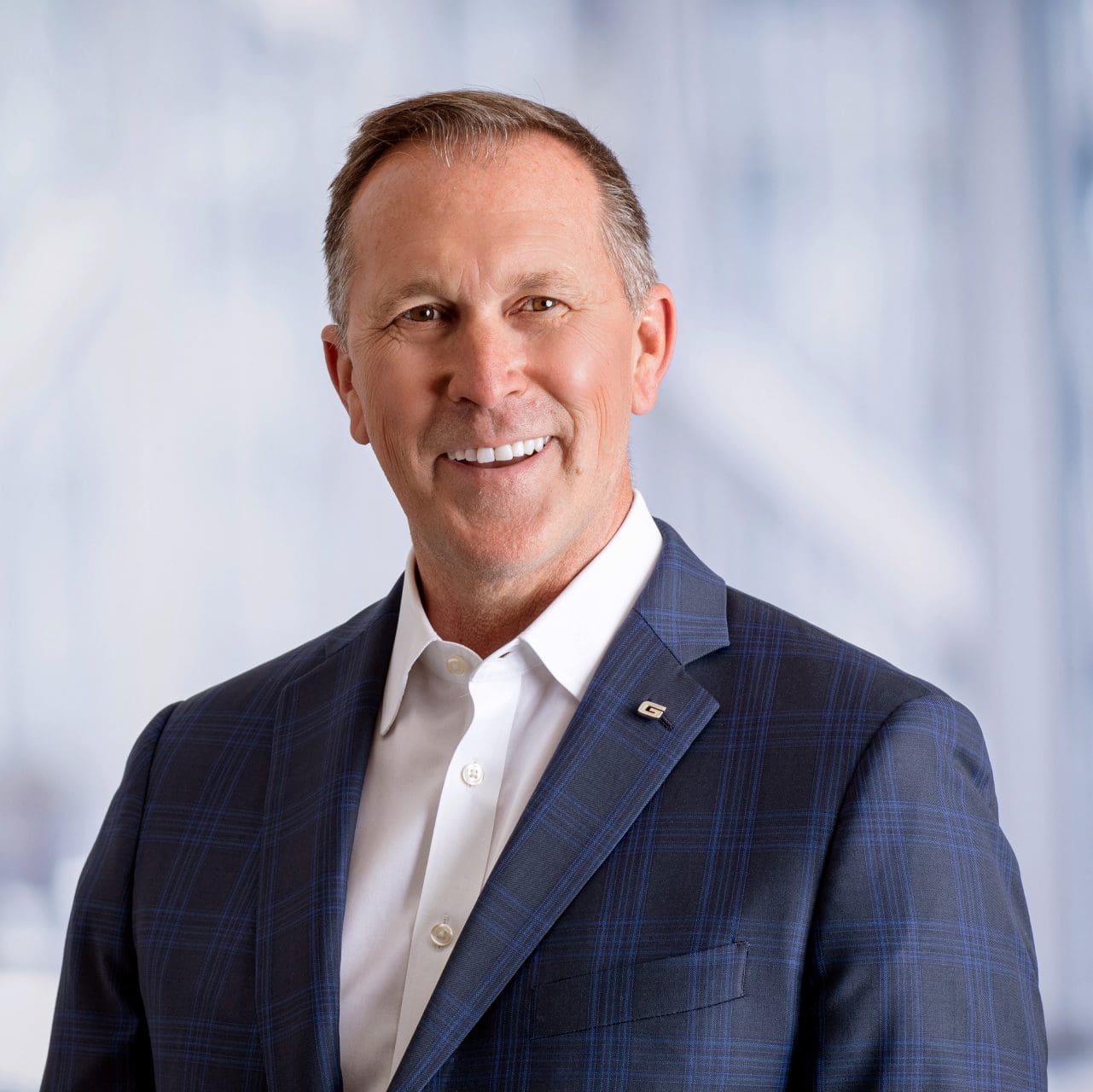 Steve Smith
Executive Vice President, Infrastructure
"Graham employees understand the structures they build are essential for communities to grow and flourish. That's why our people are so dedicated to delivering successful outcomes."
View Bio
Steve has over 30 years of progressive leadership in the engineering and construction industry. His expertise covers all transportation and infrastructure sectors including highways, bridges, rail and transit, water and airports. Steve has implemented innovative organizational strategies and has led teams in business development, operations and project delivery functions in diverse business, geographic and economic environments. He has a Master of Science in Civil Engineering from the University of Colorado and a Bachelor of Science in Geotechnical Engineering from the Colorado School of Mines and is an active participant in various industry organizations.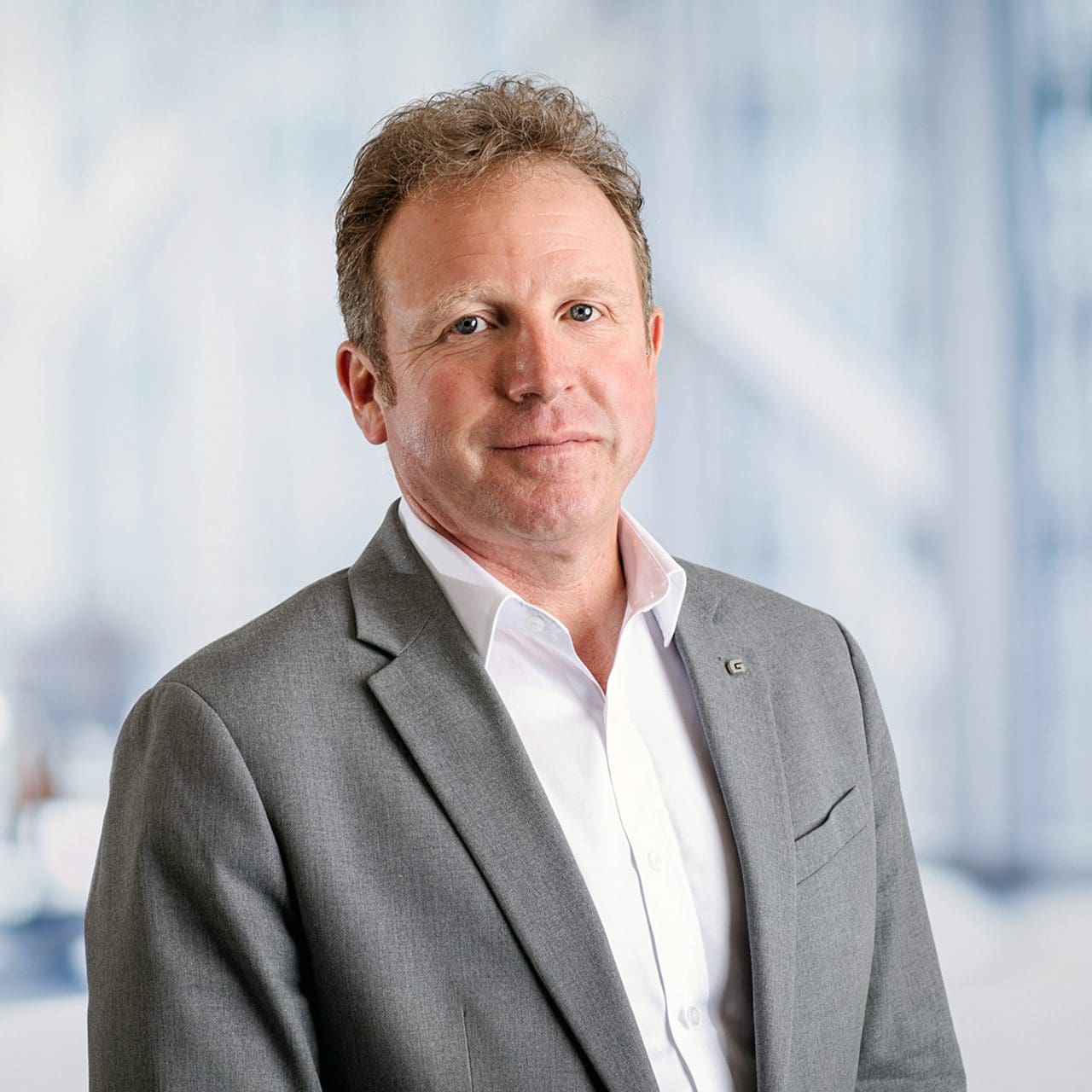 Richard Ellis-Smith
Executive Vice President, Buildings Canada
"With every project we reinforce our position as a sustainable, growth-oriented company. Achieving these goals is driven by the people of Graham, our collective commitment to community building and the deep relationships we foster with our clients"
View Bio
Richard is an established industry leader with over 30 years of experience in construction. Earning his degree in Construction Management and starting his career in the UK, Richard then relocated to Canada, progressing through roles from Field Engineer, Operations Manager, District Manager and leading to his appointment as Executive Vice President. Richard brings a balance of both regional business and major project experience in markets across Canada, including working on projects in manufacturing, high-rise development, hospitals, and buildings that formed part of the 2010 Vancouver Olympic infrastructure.
David Sutherland
Ontario, Canada
Chairman of the Board of Trustees
View Bio
Mr. Sutherland was elected Chairman of the Board of Trustees effective May 20, 2015 and a trustee of the Board since September 2011. David was the former President and CEO of IPSCO Inc. from 2002 to 2007, a Regina-based steel and pipe company acquired by SSAB. He joined the company in 1977 and became CEO in 2002, retiring in 2007 after 20 years with IPSCO. He is currently Chairman of United States Steel Corporation, a Director of GATX Corporation and Imperial Oil Limited, and is a past member of the Board of Governors of the University of Saskatchewan.
John Connolly
Alberta, Canada
Trustee
View Bio
Prior to joining the Board of Trustees, Mr. Connolly was a member of the Graham Executive Committee between July 2012 and December 2017. During this time, he held the title of Senior Vice President, Shared Services from 2018 to 2019 and Senior Vice President, Industrial and Corporate Services from 2017 to 2018. He held the title of Senior Vice President of Infrastructure from 2002 to 2017. He is a long-term Graham employee joining Graham as a Project Engineer in 1981. With over 40 years of experience in the construction industry, he has advanced his career from Project Management through Regional Management to Divisional Management and on to Executive Leadership. Mr. Connolly has a wealth of experience in cost evaluation, scheduling, planning, complex issue resolution and contractual responsibilities. John joined the Board at Graham in July 2019.
Terry Freeman
Alberta, Canada
Trustee
View Bio
Mr. Freeman is the former Managing Director of Northern Plains Capital, where he was responsible for sourcing investments and investors, driving strategy, value creation and eventual exits for investments and corporate governance. Previously CFO of Flint Energy Services, Terry managed the financial and administrative operations of the company, including acting as Corporate Secretary. He is currently Chairman and CEO of Corrosion and Abrasion Solutions Ltd., a corrosion prevention services company. Terry has also served on the Board of Directors of numerous public and privately held companies. He joined the Board at Graham in April 2014.
Mary Hemmingsen
British Columbia, Canada
Trustee
View Bio
A Chartered Professional Accountant, Ms. Hemmingsen previously held positions as a partner at KPMG and executive positions at Brookfield and BC Hydro where she led business development and project development activities respectively in the infrastructure and energy sectors. She sits on the Boards of several major companies including InstarAGF Asset Management and The Crossing Group. Ms. Hemmingsen completed the Harvard Business School Executive Management Program and earned a Bachelor of Business Administration Degree from Simon Fraser University. She joined the Board at Graham in October 2020.
Stuart O'Connor
Alberta, Canada
Trustee
View Bio
Mr. O'Connor is the President of Timber Ridge Capital Ltd., a private holding and investment company. He is a former Partner at the law firm of Bennett Jones, a national law firm, the former Chairman of the Board of Flint Energy Services Ltd., a public oilfield service company and the former President and CEO of Merak Projects Ltd., an international software company. He has also co-founded and served in various capacities with companies in the oil and gas, financing, real estate and technology industries. Mr. O'Connor is also active in the community and currently serves on the Board of Governors of Hull Services and on various committees with the Calgary Stampede including having served as the Co-chair of the Centennial Committee celebrating the 100th Anniversary of the Calgary Stampede. Stuart joined the Board at Graham in July 2015.
Brian Shelton
Colorado, USA
Trustee
View Bio
Mr. Shelton is a Senior Executive, Board Director, and Corporate Finance leader with the strategic vision to deliver results and create environments where change is successful. He is recognized for addressing complex business issues and delivering solutions that improve outcomes. Mr. Shelton's expertise in the global business services sector and success as an investment banker advising on capital markets and mergers and acquisition transactions are hallmarks of his career. He recently completed a successful 16 years in leadership positions with Jacobs Engineering and previously CH2M Hill. He has sat on the Board of American Civil Constructors and, most recently, was an Independent Director at Milender White. He holds both a master's degree from London Business School and a bachelor's degree from Arizona State University in finance. Mr. Shelton served as a member of Special Forces in the United States Marine Corps. He joined the Board at Graham in March 2022.
Ron Graham
Saskatchewan, Canada
Chairman Emeritus
View Bio
Mr. Graham began his construction career with Graham in 1962 in Moose Jaw, Saskatchewan, and has worked for over 50 years for Graham Construction companies. He held the position of President and Chief Executive Officer of Graham Construction Ltd. from 1967 to 1985. In 1985, he became the Chief Executive Officer and Chairman of the Board of Graham Group Ltd., through 2005. He has been a Trustee of Graham Income Trust since November 2005, and Chairman Emeritus since 2015. He is also on several Boards of Directors including Highwood Distillers Ltd., Atlas Concrete Inc. and Gramor Investments Inc. Mr. Graham holds a Bachelor of Science Degree in Civil Engineering from the University of Saskatchewan.