As a North American organization, the Graham Group operates on Traditional and Tribal lands of Indigenous peoples. We respectfully acknowledge the history of these lands, citizens, and cultures. We progress in a spirit of mutual collaboration and reconciliation.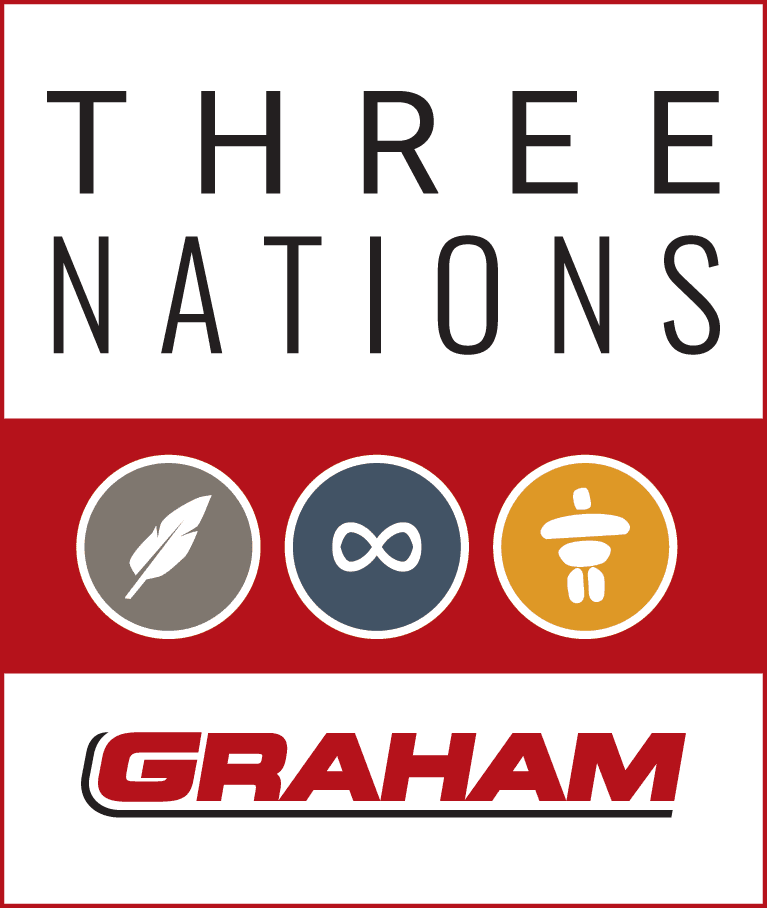 Our Indigenous Relations team collaborates both internally and externally through the Graham Three Nations (G3N) brand. A cornerstone of our commitment to First Nations, Inuit and Métis peoples, G3N develops strategic and meaningful Indigenous business relationships that maximize the involvement of local trade contractors, suppliers (including equipment) and workers. All employees and subcontractors understand the importance of engaging with Indigenous and work cooperatively with G3N.
Leadership, Partnership & Progress
Graham's leadership in Indigenous engagement and collaboration in the Western Canadian construction industry is unmatched. For decades, we've worked alongside Indigenous communities providing expertise, financial support, and training, benefiting all members through the development of infrastructure in their traditional territories. From a single limited partnership with Saskatchewan Dene First Nations, our engagement has fostered powerful agreements with many Indigenous communities. Agreements created with the goal of building strong, sustainable businesses that provide skills training, long-term employment, community support and a lasting legacy.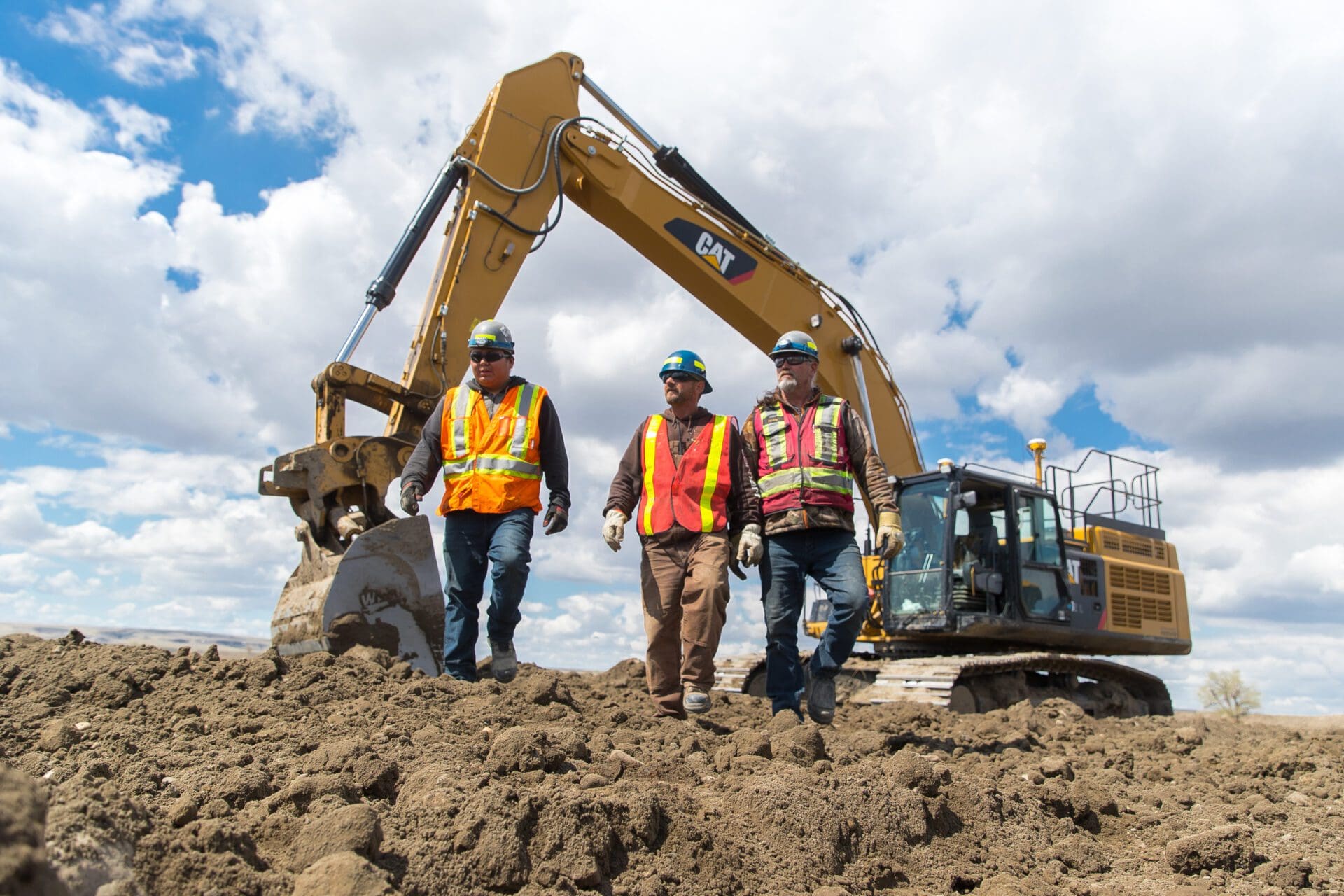 Highly Engaged. For Good.
Our Indigenous Community engagement is wide ranging. From employment, supply chain procurement, and sub-contract opportunities for Indigenous businesses, to training and certifications in construction trades. We provide senior opportunities with on-the-job skills development in construction management (CM) and project management (PM), as well as related training through the Canadian Construction Association's Gold Seal program and the globally-recognized Project Management Institute (PMI). We also offer in-house courses for Indigenous employees and partners which qualify towards Gold Seal and PMI certifications.
Indigenous Initiatives. Principles in Practice.
Graham Three Nations is a national member of the Canadian Council for Aboriginal Business, along with being an active member and supporter of several other leading Indigenous organizations.
For over twenty years, Graham has worked collaboratively with Indigenous communities providing expertise, financial support, and training, benefiting communities through the development of infrastructure within their Traditional territories.
Graham has strong Indigenous alliances that engage on projects across Canada with as much as 81% local labour content.
Since 2017, Graham has spent over $104M with local Indigenous contractors and vendors.
Graham has strong ties with Seven First Nations joint ventures that engage in projects across Western Canada.
Since 2020, Graham has partnered with Indspire, a national charity that invests in the education of First Nations, Inuit and Métis people through their STEM scholarship program.
Graham offers a comprehensive Indigenous Cultural Education Awareness Program, developed in 2017, to all employees.
Our Path Forward. Progress Together.
Since 1999, we've conducted our business with the clear understanding that expectations for Indigenous Relations have evolved and will continue to. Those expectations are specifically documented in the United Nations Declaration on the Rights of Indigenous Peoples and the Truth and Reconciliation Commission of Canada: 94 Calls to Action.
Our overarching goal is to develop strong, sustainable business relationships with the communities associated with our projects and businesses. These relationships reflect Graham's core values of commitment, integrity, reliability, and respect for the heritage and culture of Indigenous communities. Ultimately, our inclusive actions, efforts, integrity of the team and respect we show are the measure of these relationships.
To guide us on our path, we have articulated our Indigenous Principles in a formal Board approved document. These eight principles–Trust, Respect, Transparency, Commitment, Community Engagement, Integrity, Indigenous Liaison, and Financial Considerations–are the cornerstone of our approach to Indigenous community engagement. As the first general contractor in Canada to have such a statement, Graham continues to lead the way in engaging with Indigenous communities.